We can help you if;
You are suffering from Chronic Arthritis
You have Thyroid Problem
Your Asthma is not getting cured
You are struggling to control your Blood Sugar and Diabetes
You suffer from recurring Digestive Problems
Your chronic Joints Pain is making your life difficult
Your life is disturbed due to your Sexual Problems
Consult with an Ayurveda expert
We treat the root cause, not just the symptoms.
Our medicine is made to order and completely personalised according to your Body type (Prakriti) and Doshas (Vikriti).
Ayurveda: Where wellness begins with root cause treatment
Look what our patients
have to say about their journey
PROBLEM–PCOD
" There were days when she suffered from irregular and heavy periods. She was in immense pain. Upon taking allopathic consultation, she was suggested to undergo surgery. Her friend, an ex-patient of Jiva then recommended the jiva. She visited her nearest Jiva clinic and took an Ayurvedic treatment. That's when she started consulting Jiva Ayurveda. A team of gynecologists enquired about her medical history. She started taking Ayurvedic treatment for PCOD, her periods started to fall regularly. Her stress level decreased. She felt relief when switched to Ayurveda. "

Vyajayanti
Faridabad
PROBLEM–DIABETIC
" Vatsala Karkera, 71 y/o being a diabetic patient, I was treated with allopathic medicine from 25 years which gave me side effects and my health deteriorated. Fortunately, within 4 months after enrolling in Jiva Ayurveda with cooperation of Dr. Suddatta and his team my overall well-being improved, my insulin take-in reduced to half and I am confident. Other doctors looked after me to monitor my sugar readings and I believe my sugar levels would be in control in two months. "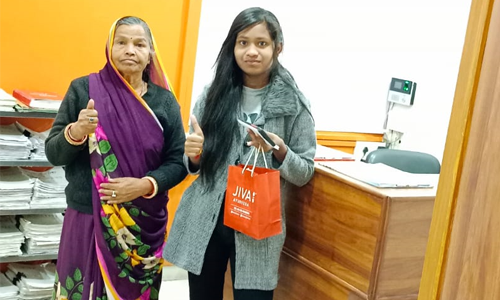 Vatsala Karkera
Jaipur
PROBLEM–WEIGHT MANAGEMENT
" I started my journey weighing 49.5kg with height 4'5" in first week of July 2022, I chose Dr. Taruna as I believed that Jiva Ayurveda would give me satisfactory results, with Dr. Taruna's diet plan, I am now at my normal weight, also it reduced my migraine episodes and I have a flawless glow on my skin. As Ayurvedic scripts says that our food is medicine that can heal us physically and mentally and though I feel much more energetic. "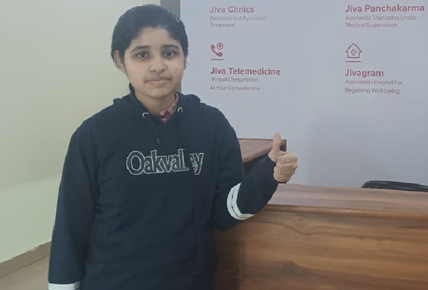 Disha Kesherwani
Noida
PROBLEM-CHRONIC ILLNESS
" I was facing Vata imbalance. My hands, feet, and legs would be swollen also accompanied by a lot of weakness. That is when I found out about Jiva Ayurveda. At Jiva, It was a 16-day process to my surprise, I started feeling better slowly. I felt normal to perform my daily tasks. Panchakarma therapy was 100% effective. I was so happy with their Panchakarma. Therapy that I also insisted on my wife get it done. "

Deepak
Pune
Why choose Jiva Ayurveda?
For millions across the world, Jiva is the first choice for holistic Ayurvedic treatment that is completely personalised. Here is why:-
1.5M
patients successfully consulted
400+
Ayurvedic doctors and professionals
20M
hours of consultation
Jiva assures highest quality of treatment and care.
Awards and Recognition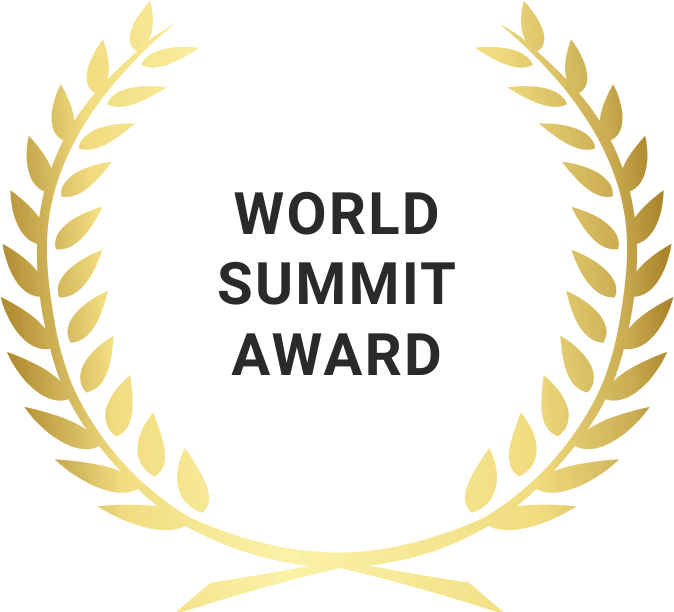 Received World Summit Award by the United Nations for TeleDoc Project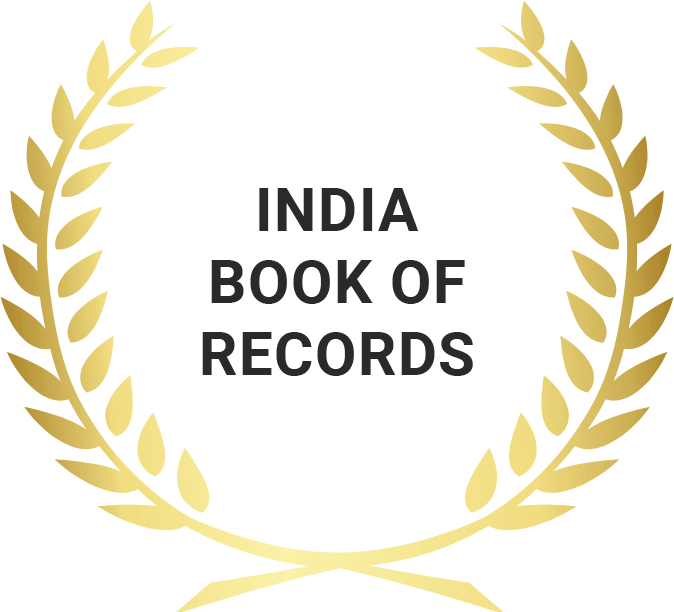 Recognised for the highest number of consultations (8,000) per day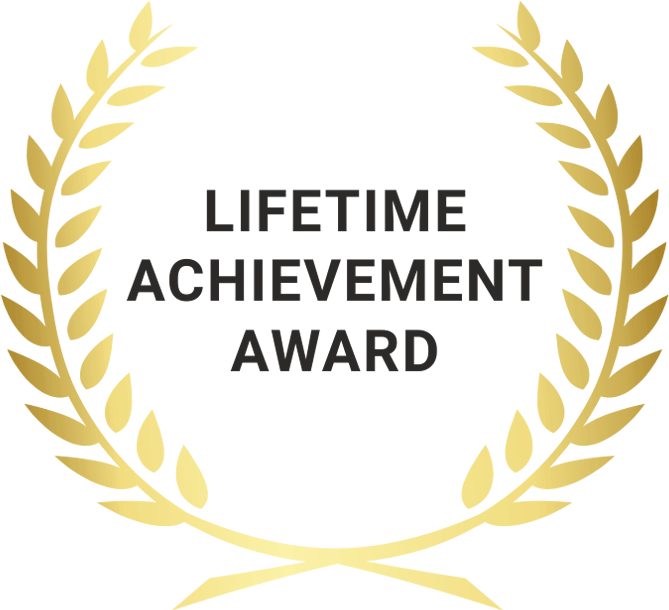 Dr. Partap Chauhan honoured with prestigious Lifetime Achievement Award of Arogyam Conclave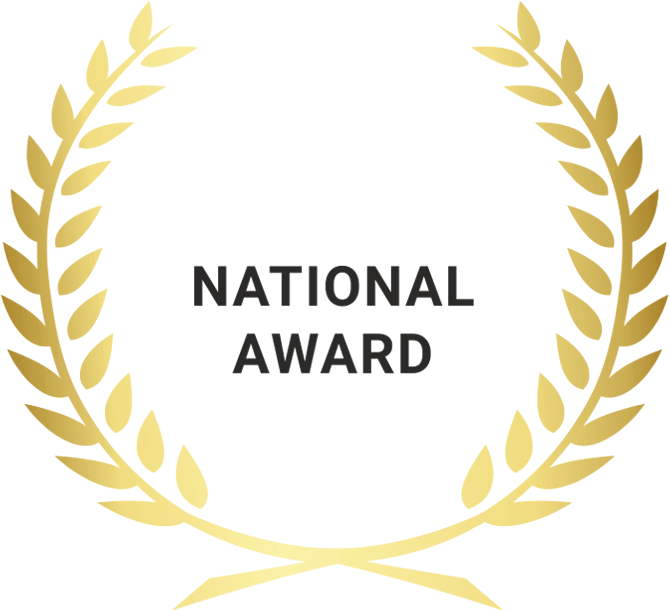 Won National Award for Innovative Teaching Pedagogy in Higher Education in the Institution category