30+ years of Ayurveda Expertise
Treated more than 20 lakh patients
across 35+ countries worldwide
Root-Cause Based Relief-Oriented Treatments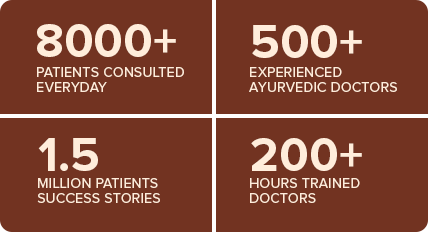 Get Safe, Personalised Holistic Well-Being
Jiva Treats 100+ Diseases
Qualified & Experienced Doctors
Complete Disease Management
Our Achievements
95%
of patients rate us as excellent in service.
92%
patients saw significant improvement within 3 months of the treatment.
88%
of patients stopped allopathic medicines completely.
What Makes Jiva Treatments So Impactful?
Stories of Lasting Health & Happiness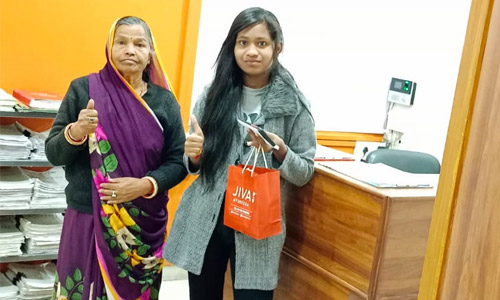 Got rid of Diabetes after 25 years
Vatsala Karkera, 71 y/o being a diabetic patient, I was treated with allopathic medicine from 25 years which gave me side effects and my health deteriorated. Fortunately, within 4 months after enrolling in Jiva Ayurveda with cooperation of Dr. Sudatta and his team my overall well-being improved, my insulin take-in reduced to half and I am confident. Jiva doctor and it's team looked after me and I can see significant change in my diabetes.
Vatsala Karkera
Age- 71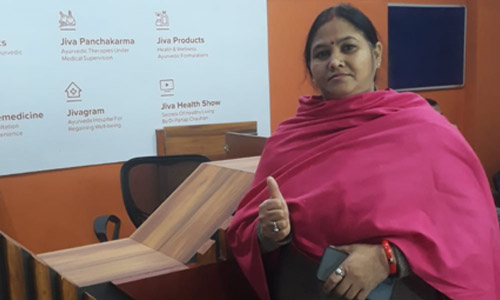 PCOD free after 15 years
There were days when I suffered from irregular and heavy periods. I used to be in immense pain. Upon taking allopathic consultation, I suffered with weight gain and dipression. My friend, an ex-patient of Jiva then recommended me to visit Jiva. I visited my nearest Jiva clinic and took an Ayurvedic treatment. A team of gynecologists enquired about my medical history. I started taking Ayurvedic treatment for PCOD, and my periods started to fall regularly, and my Depression also reduced.
Vyajayanti
Faridabad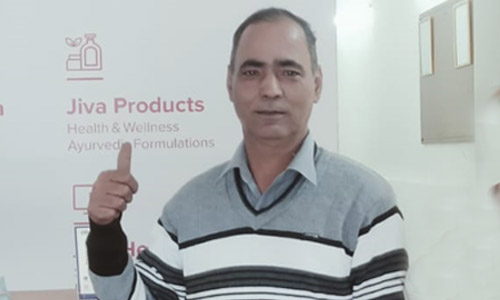 Living a normal life without pain
I was facing Vata imbalance. My hands, feet, and legs would be swollen also accompanied by a lot of weakness. That is when I found out about Jiva Ayurveda. At Jiva, It was a 16-day process to my surprise, I started feeling better slowly. I felt normal to perform my daily tasks. Panchakarma therapy was 100% effective. I was so happy with their Panchakarma. Therapy that I also insisted on my wife get it done.
Deepak
Pune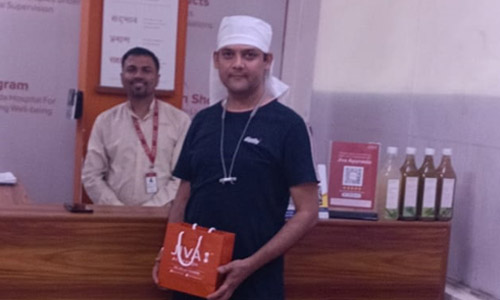 No more scared of weather change or sinus
I suffered from chronic sinus for years, but nothing seemed to work until my cousin suggested to consult Jiva Ayurveda'. After a few weeks of starting the treatment, I noticed significant improvements - the congestion in my nose cleared up and I could breathe much easier. Jiva's team provided me with dietary recommendations and lifestyle changes that helped me manage my sinus symptoms. I loved their easily approachable team who always listened to my concerns and queries.
Raman
Mumbai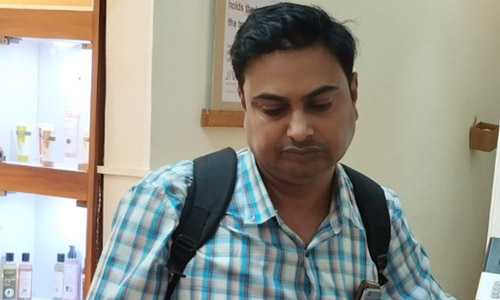 I have reversed my diabetes
If you are seeking a natural and effective solution for diabetes, I wholeheartedly recommend Jiva Ayurveda. Trust in their expertise, follow their guidance, and be prepared to witness a transformative journey toward renewed health and vitality. I have reversed my diabetes which at one point in time seemed impossible. My sugar levels are normal and I feel energetic. Don't think twice, just go for it.
Debjoy
Age- 45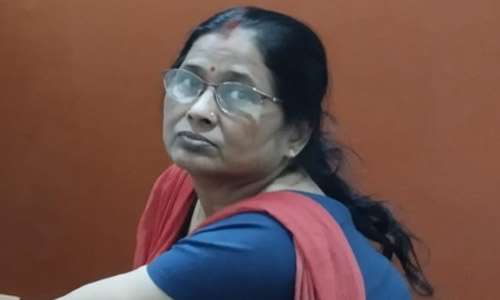 My mom's skin got better- Psoriasis
My mom is a single mother, and she had a skin problem called psoriasis. She couldn't find help from regular doctors, so we tried Ayurveda. The Ayurvedic doctors were very kind and made a special plan for my mom. Guess what? It really helped her! Her skin got better, and she felt happier. Jiva Ayurveda is amazing, and we are so grateful for the good results it gave my mom.
PS- I am her 18-year-old writing on her behalf.
Age- 56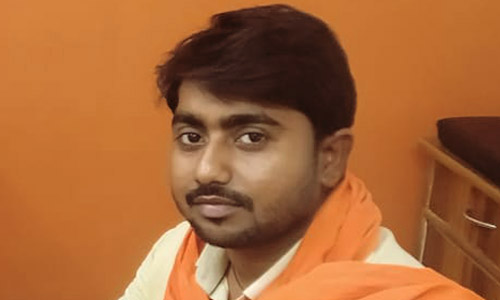 My diabetes is reversed because of Jiva Ayurveda
Due to my unhealthy lifestyle and bad eating habits, I developed Type 2 diabetes and hypertension. I didn't know how to get better and saw many doctors, but their treatments had side effects that made me unsure. Wanting a natural solution, I tried Jiva Ayurveda, which I had heard good things about. After my first visit, I felt confident because they focused on lifestyle changes and gave me diet advice. Now, my diabetes is reversed because of Jiva Ayurveda, and I feel full of energy and happiness.
Satish
Age- 38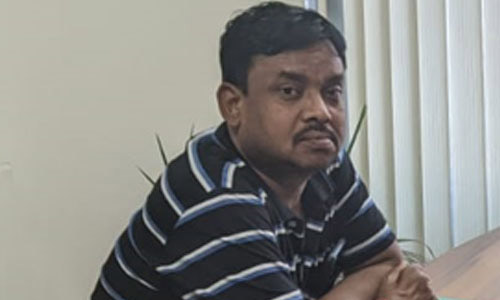 My blood sugar is more stable now
I want to thank Jiva Ayurveda for helping me manage my diabetes. They gave me personalized treatment plans, told me what to eat, and gave me natural remedies. It made a big difference in how I feel. My blood sugar is more stable now, and I have more energy. Jiva Ayurveda really cares and knows a lot about diabetes. If you need help with diabetes, I recommend them. They helped me have a healthier and happier life.
Chandan kumar
Age- 48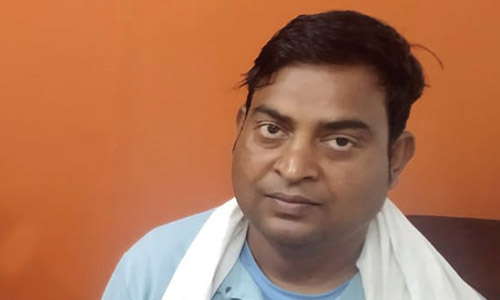 Joint pain has reduced significantly
I used to experience noisy joints with clicking and snapping sounds and intense needle pin like pain during movement. Thanks to Jiva Ayurveda's personalized treatment now noisy joints have decreased, and the pain during movement has reduced significantly. I am incredibly thankful for their comprehensive approach.
Pawan
Age- 46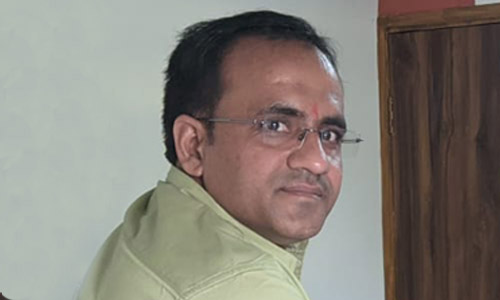 Joint pain has now subsided
I cannot thank Jiva Ayurveda enough for their exceptional care and treatment for my joint pain. Their holistic approach and herbal remedies have made a significant difference in managing my condition. The joint pain that once restricted my daily activities has now subsided, allowing me to lead a more active and fulfilling life. From my heart I recommend Jiva Ayurveda.
Suresh
Age- 56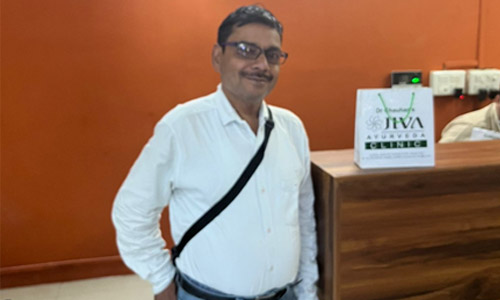 Ayurvedic, so no side effects - Digestive issues
I had been suffering from digestive issues for long, I tried various treatments with minimal success. But for a change I tried Jiva Ayurveda. My digestion improved, and the symptoms like acidity and indigestion disappeared. Jiva Ayurveda's expertise in resolving digestive issues is truly commendable. Firstly its herbal so no side effects and secondly I feel it didn't just solve my digestive issues but issues like stress and fatigue were also gone.
Kamal
Age- 48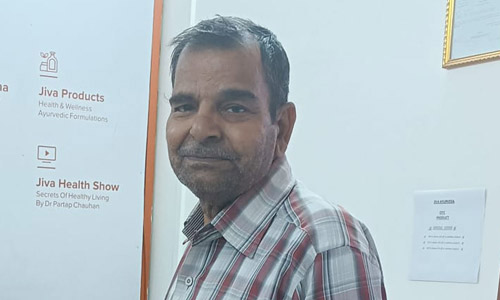 My digestive issues are gone
Digestion is the core of multiple health problems and I figured most of my health issues were related to digestion. I got in touch with a doctor at Jiva in Faridabad. I was given a test to know my prakriti and I had Vata dosha. They gave me a full plan how to control what to do and I did exactly what was needed. My digestive issues are gone and I am still in contact with the doctors for my hair loss-related problem.
Gyan Chand
Age- 56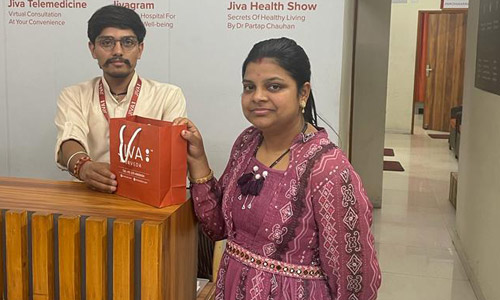 I reduced 9 kg in 4 months
I experienced remarkable weight loss with Jiva Ayurveda. Their personalized approach analyzed my body constitution and lifestyle, resulting in a treatment that was planned just for me. Using natural remedies, herbs, and lifestyle changes in my routine, eating habits, little bit of exercise, nothing complicated, It boosted my metabolism. I reduced 9 kg in 4 months that too in a healthy way all thanks to Jiva.
Swati
Age- 38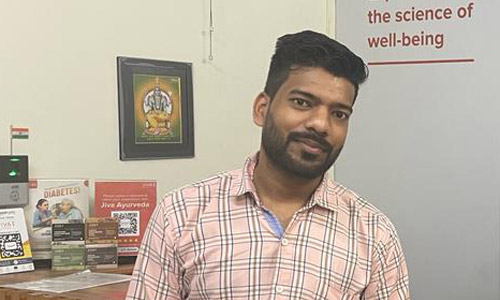 I chose Jiva for weight loss journey
I was a sportsman. My leg got injured and I stopped playing. Since then I put on a lot of weight. I wished to get back to a healthy state and I chose Jiva for this journey. Being a sportsman I always believe in taking natural and no side effects food and medicines, Jiva has helped a lot and I am on track of achieving my fitness goals.
Ravi
Age- 34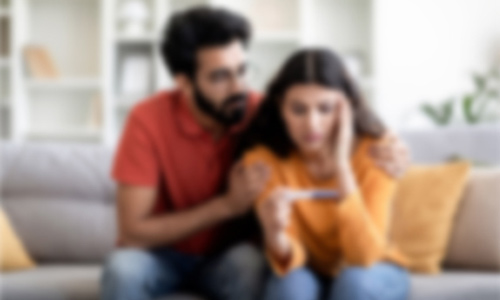 Overcoming Infertility with Jiva Ayurveda
I had irregular periods for 6 months due to hypothyroidism. After trying home remedies unsuccessfully, I turned to Jiva Ayurveda for an online appointment with Dr. Bhavana. Her treatment plan, including medication, a detox kit, and lifestyle changes, worked wonders. In just a month, my periods became regular, and my thyroid issues improved significantly. I highly recommend Jiva Ayurveda to others, facing similar problems.
Nupur
Gujrat
Awards & Accolades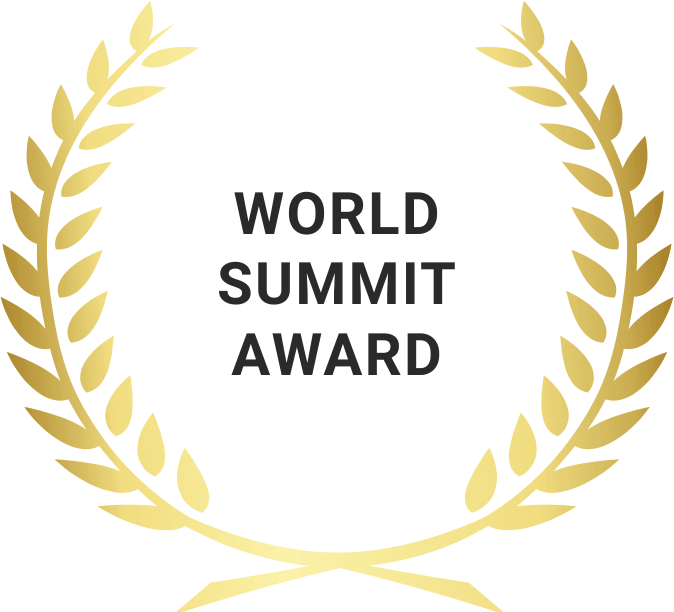 United Nations for TeleDoc Project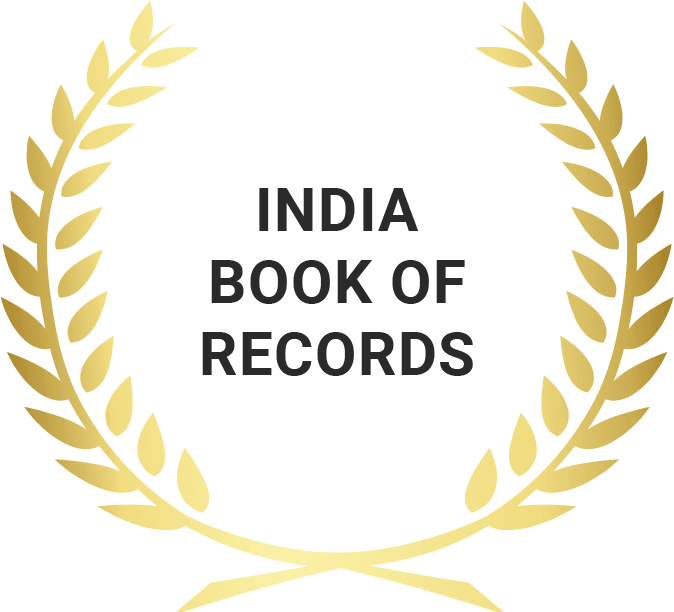 Highest number of consultations (8,000) per day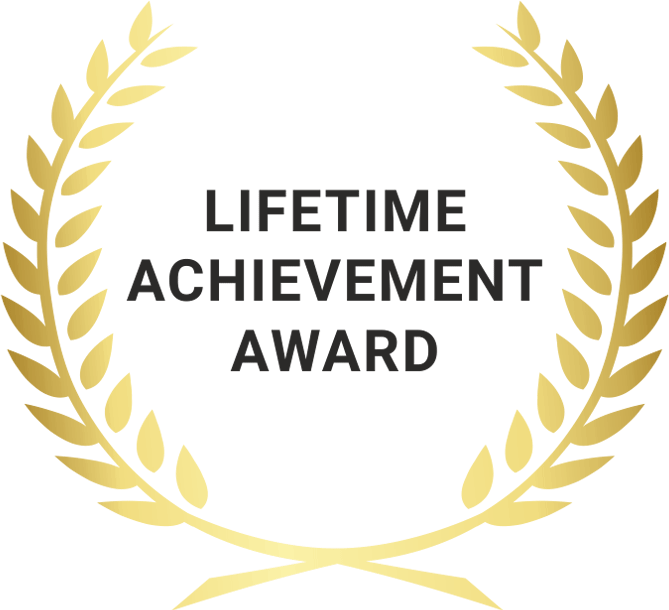 Dr. Partap Chauhan - Arogyam Conclave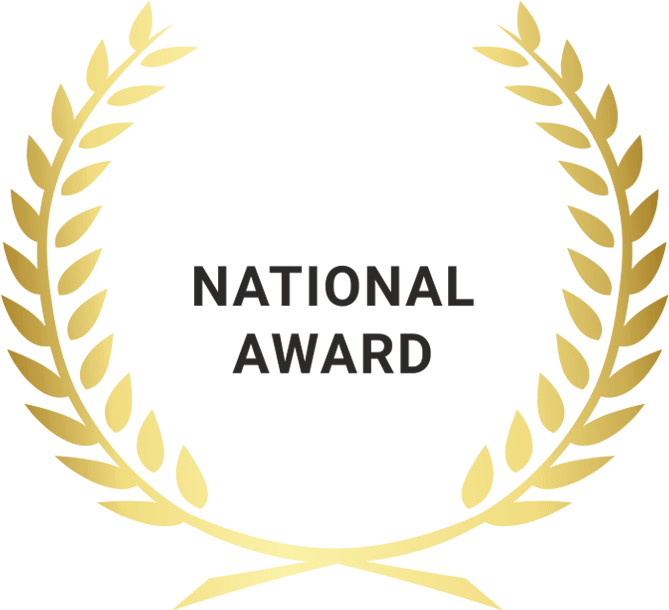 Innovative Teaching Pedagogy in Institution category
Frequently Asked Questions